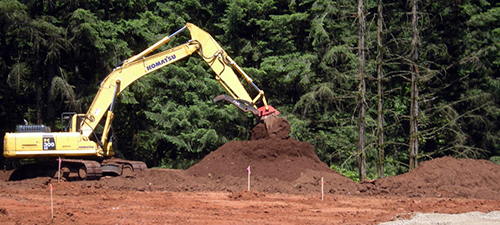 Backed by decades of experience, dedicated personnel and the right equipment, McKillip Excavation, Inc. is ready to provide a complete range of excavation and site prep services to commercial customers throughout Portland, OR.
Excavation
We're the authority on commercial excavation, providing earthmoving services to our clients in any capacity they may require. Let us put your project on the path to success with coordinated excavation that meets your specifications.
Demolition
Need a preexisting structure demolished and properly removed from your development site? Make us your demolition contractor in Portland, OR! We'll work quickly and safely to get your property ready to development.
Underground Utilities
Count on us to trench or directionally drill for any utilities that may be required on your site. We have experience installing all types of underground utilities and will make sure all depths are correct and utilities are safely installed.
Grading
We'll grade your site to ensure everything is ready for the next phase of construction. Whether we're grading flat for an impending roadway or are grading to prevent erosion, count on our grading contractors in Portland, OR to bring their expertise to every jobsite.
Land Clearing
Are trees and brush standing the way of your site development? We offer land clearing that's quick and efficient, with results that help expedite the earliest stages of your project.
Concrete & Asphalt
We have extensive experience with concrete and asphalt, giving us the ability to assist you in these capacities as you search for contractors who can lend expertise to your development. We specialize in road-building and can work at any scale.
Site Prep
If you require site prep services, administered by a veteran excavation contractor in Portland, OR, we can help. From general earthmoving to preparation services specific to the scope of your project, we'll make sure your site gets the attention it needs.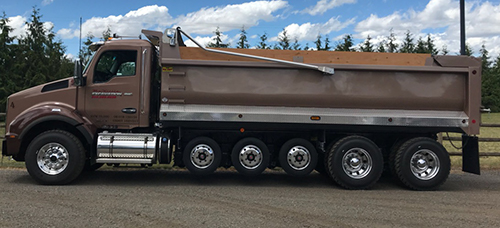 Hauling Services
In addition to earth moving services of all types, we also have dump truck for hire. If you need gravel, dirt or debris hauled to or from a construction site, give us a call and we'll be glad to help. We can provide rates based on the scope of work and types of materials you're hauling.
For more information about how McKillip Excavation, Inc. can assist you with site prep and excavation services for your upcoming development, contact us today at 503-209-0539.